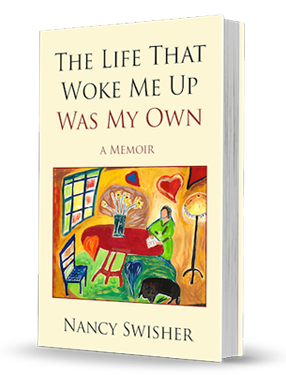 Author of 
The Life That Woke Me Up Was My Own
"When I write, I am required to sit here, many times uncertain where to go next. Not that I don't know the story. I do. But the context for the story has to do not only with the time-space dimension I live in, but with the eternal part of my Being also. With what I call the horizontal axis and the vertical axis."
-from The Life That Woke Me Up Was My Own
Nancy's Signature Program
As a woman committed to living your highest potential, finding the voice of your deepest self is essential. It is this voice that anchors you to and illuminates your path. Yet fear often gets in the way of expressing our voices in the world.
Since I began to work with clients in 1995, the core issue, no matter what result my client desired to achieve, has been a lack of self-love. Self-love is a paradox though. In the highest reality, we are Beings of Love. This is who we are in Essence. 
Welcome! Join my private Facebook Group dedicated to the people who have read my book, "The Life That Woke Me Up Was My Own: A Memoir" and who want to learn how to use the transformational teaching contained within the book as a vehicle for waking up within your own life!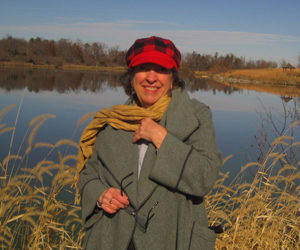 It was October 1995 that I saw my first client. She came to my home office in Massachusetts. My teacher and therapist at the time referred her to me. I had protested on the phone that I wasn't ready. However, my teacher said that I was, so I leaned into her certainty....
read more