Nancy's Spiritual Mentoring
"Where you stumble therein lies your treasure" ~ Joseph Campbell
This quote by Campbell is true. I've tested it out for years. But it is difficult to see the treasure inside yourself. This is the big 'why' when it comes to getting support for your transformation. It's not about looking at 'what's wrong'; it's about finding your treasure.
Single Session: For women ready to embrace a deeper truth within
I've heard from many of you and you just don't have the bandwidth for a longer program right now. Yet, you'd like to work with me.
My commitment is to be of service to as many people as possible during this time of great global transformation. Thus, I've decided to bring back how I began my spiritual mentoring and counseling practice way back in 1995: offering single sessions.
And, a single session can make a difference!
Why sign up?
A few common reasons to book a single session:
You want to have a conversation with someone who hears you on the deepest level of Presence, so that you can then hear and feel your inner knowing and develop authentic power to let go habitual fears. It is always a lack of Presence that allows the past to 'take over'.
You're facing a big choice and want support to clarify your thinking and feeling about what direction to take so that you feel at peace with your timing and taking action.
You're ready to break free of the self-doubt inside you and you want some tools customized just for your personal journey at this time. The cookie-cutter systems haven't worked.
You have read many self-help books and done online courses but you haven't integrated the lessons. You haven't yet made it real. 1:1 with Nancy helps you make it real so that you have your own Voice of truth.
You've worked with Nancy before and want to reconnect and get support for a current issue–you want a 'top up'! Her work has evolved greatly in the past few years.
You want support with your writing project!  
Sign up for a Nancy Session!
One session is awesome. Miracles can happen in one session. In fact, they often do.
What's Included:
All sessions are 75 minutes and are recorded as an MP3 which you receive within 24 hours.
Handouts with practices designed specifically tailored for you are included in your follow-up email.
What happens after you sign-up?
You will receive an email from Nancy or her assistant to schedule your session.
You will receive a questionnaire to send back to Nancy within 2 hours of the time of your session.
Sessions take place on Zoom.
"I look forward to creating some awesome transformation with you!" ~ Nancy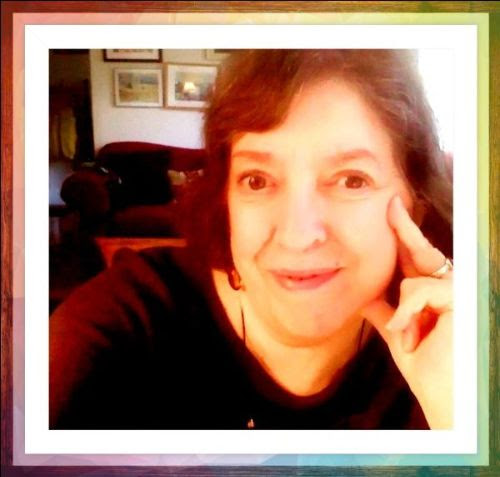 Who benefits most from working with Nancy?
1. You are committed to your growth both as a human being and a spiritual being–the horizontal and the vertical.
2. You have a strong connection to the natural world, to plants and animals and beauty.
3. You believe in your inner gifts even though you may not have manifested them fully and may not know exactly what they are at this point in your life.
4. You keep a journal or have kept a journal. You value language. You read books.
5. You are not so much interested in consuming new information as you are in bringing forth your inner voice and wisdom.
6. You are committed to walking away from old habits of self-criticism.
7. You've worked with traditional therapy and other forms of growth and have reached the limitations of those forms. 
8. You are excited to undertake a transformational journey because you love to learn and to grow.
9. You are enthusiastically willing to invest your resources of time, energy and money to give birth to the most authentic version of who you are at this time.
10. You aren't looking for a guru or a psychic to tell you what's true. But a mentor and guide who values your truth, and your experience, and helps you to see more deeply into yourself.
* If at least 6 of these are true for you, you'd be a good candidate for working with Nancy.   ❤️
What is Spiritual Mentoring with Nancy?
Nancy has developed her method of facilitation and mentoring over the past 28 years. It is based upon her own healing and development of consciousness, which she narrates in her transformational memoir, The Life That Woke Me Up Was My Own; and from her decades of spiritual practices and ongoing daily study, which are rooted in New Thought, Universal Law, and Buddhist teachings. Her work is also grounded in her identity as an Appalachian Feminist Mystic. 
Your Session
You and Nancy focus together upon the goal you have set for the session. In an atmosphere of Presence, safety and love, Nancy asks questions that allow areas of your awareness to emerge that may have been dormant. Her questions relate to what you want to create in your life, and what must be let go in order to create that.
What Client's Say about Nancy's Sessions
Working with Nancy was a life changing experience, a spirit changing experience, and a soul opening experience. Her gifts are deep and profound. Her ability to walk beside me as I traversed new inner territory gave me the anchors that I needed to feel safe and to know my own strength. Her energy is of a wise woman, and for many of us, a sense of the empowered feminine that we deeply need. In a world ready to heal, Nancy is a wise guide here to help on the path to health and freedom.
Andrea Wilson, MNT-CW
Narrative Therapy Practitioner
Nancy helped me to uncover my fear and showed me a way of being present with myself and to follow my next steps. I really enjoyed working with Nancy as I could feel she was standing behind me all the way. I highly recommend coaching with Nancy if you do feel stuck in fulfilling a dream in your work or life. I am grateful for our work together as now I can give it back to my own clients.
I trust myself so much more than before. I am tuned into a deep inner knowing which on occasion prompts me to be quite bold. Some of the biggest shifts have come about due to the connection I have formed with my inner child. So much wisdom and insight has sprung from that place, I could never have imagined. It is as though that much younger version of me was waiting for adult me to listen to her and to give her what she needs
Nancy has helped me to transform my life, from finding my voice, to shining a light on my subconscious fears and beliefs, to helping me realize and connect to the source of all that I am. I am grateful beyond words. Her gentle, always supportive and illuminating insights makes her a most gifted and wonderful guide for anyone seeking to find and express themselves as their highest Being. I cannot recommend her enough.
Dr. Shamsul Shah
Based on my experience, I think Nancy's coaching is so profoundly effective because she has developed authentic authority through devoting her own life, time, money, and attention to her own path of development. So, if you have a chance to work with Nancy, TAKE IT!!!  She is a true master—she transmits wisdom—and she will help you become the true master of your own life and work.
Susanna McCan
Founder Radiant Embodied Woman
Sign up for a Nancy Session!
One session is powerful. Miracles can happen in one session. In fact, they often do.
Is Find Your Voice and Stand Behind It Mentorship right for me?
See our top FAQ…
What if I decide I want more sessions?
If you decide to want to work for a longer time, you may want to sign up for the Find Your Voice Mentorship. Or, Nancy and you can create a plan that suits your unique needs. You can also book a single session again at any time.
Can one session really make a difference?
Yes! Your desire to experience growth and insight from within is the #1 catalyst that makes a session powerful. Nancy provides her Presence, decades of experience, and skill as a facilitator. You are the fire behind it all!
How do I decide what to focus on in my session?
This might help. But once you answer the questions you get after you sign up, you'll probably be clear about it. 
Relationship/love: manifesting a relationship, improving a relationship and developing self-love.
Success/creativity: feeling blocked, expressing your Soul, realize the source of creativity.
Spiritual Connection: busy mind, busy life, feeling disconnected. Learn the practices to mend this.
What if I really want a session but money is an issue?
Don't hesitate to contact Nancy. Sometimes there are scholarships available. You may want to look at the Find Your Voice Women's Club also. It is just $37 per month!
Nancy Swisher, MA, MFA is Transformational Coach and Spiritual Mentor and the author of The Life That Woke Me Up Was My Own: A Memoir. She has been supporting women to heal, transform, and evolve in consciousness for over 28 years. In addition to working with individuals, she teaches her Find Your Voice and Stand Behind It Retreat in Oxford, England and has taught at Kripalu Center in western Massachusetts. She is the founder of The Find Your Voice Women's Club, a membership community fostering connection, healing, creativity and spiritual awareness. When she isn't working within her business, she studies, writes, reads, plays, and has soulful conversations with friends around the world.