There's a section in my book where I describe the first time I wrote in a journal and felt my Essence landing on the page as the words landed on the page.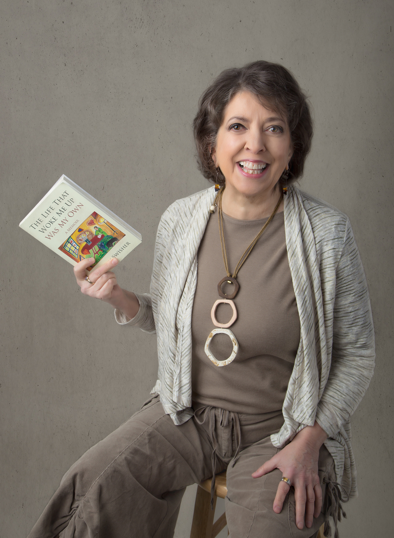 I had felt cut off from my connection with language, with the real language of my Soul, my Voice.  That moment when I first wrote in a journal at the age of twenty was a turning point.  Here is part of that chapter.  I had gone to Cape Cod to work for the summer with my best friend:
(1971)  "So I bought a yellow spiral notebook with lined paper. Alone in our room one morning, I made a decision to write. I felt an odd sensation, as if I had reached for a journal just like this a million times before. But I hadn't. I lifted the notebook from my nightstand. I watched as if I were in a movie, only this movie was directed by me, by my heart, and though I had no words to describe or understand this moment as it unfolded, I remember it now, some thirty years later, because it was the moment the life I'm living now began. It was the moment I began to give voice to my Spirit.
I chose the pen rather than the pencil. I wrote without thinking.
I wrote words about Being itself:
Alive, finding out one reality.
Grasping it, releasing it.
Alive, each moment aware of more.
Looking inward. Never comparing.
Alive, standing alone.
Within. Waiting for myself.
Burst. Human Being.
With each word I wrote, my body shifted from feeling like rock to feeling like water. The words belonged to me. They weren't my father's words or words to please my father. My sister would not see these words to call them fake. I had connected to language, expressed my Self through language, recognized an ancient respect for language, and allowed my heart to open to language.
All those things I say happened for me when I wrote those few words describe some of the power of language.  I had begun to find my voice.
When I teach my Find Your Voice program, the Voice I'm talking about is the voice that feels to YOU like being fully expressed.  The voice of your truth. 
Just this week a client told me that she felt a huge relief because she spoke things to me she had never ever said out loud before.  She felt heard, understood, and seen.  She is finding her voice.
Language is the medium for our deepest truths.
To celebrate my book's nine month anniversary of being published, I'm having a free event called "An Evening with the Author".  You're invited!  CLICK HERE to sign up.
I will be reading from the book and we can chat about writing, language, your voice, the themes of the book and much more.
I hope to see you there!  It's June 13th. 
P.S. If you want to read my book before this event you can purchase it HERE.