Nancy Swisher's London Inner Bonding Workshop
Step Out of the Past, Move Forward in Joy
A Weekend of Inner Bonding and Conscious Evolution
When: Oct 22-23 2016

Venue: Regent's College, London UK
This workshop is now full!  Please email Nancy to be added to the waiting list. 
Inner Bonding is a proven six-step self-healing process that has been developed and optimized over 30 years by Dr. Margaret Paul, Ph.D. and Dr. Erika Chopich, Ph.D. It's comprehensive. It's practical. And it always works when you do it.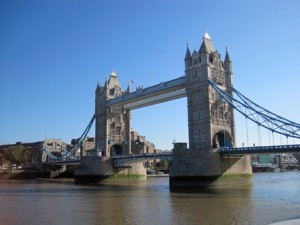 To the degree that we are not conscious of our conditioned mind, it has power over our life and prevents us from living and manifesting our fullest potential.
When you don't have the attachments you need as a child, that leaves parts of you feeling left out and rejected – the parts of your personality and self that were not seen, embraced or loved by your parental figures.
Instead of seeing this as a hopeless scenario, Inner Bonding uses a specific, 6-step methodology to establish clear, loving connections between these different aspects of your consciousness.
You'll learn how to start connecting to higher guidance around your beliefs and take loving actions that reinforce that guidance.
The Inner Bonding weekend workshop is an opportunity to not just learn the Inner Bonding method but to experience and practice doing it for yourself with the support of a Master Facilitator.
Approach new relationships from a stance of fullness rather than neediness.
Make advances in healing core shame.
Move out of stagnation into a life of aliveness, passion and sense of purpose.
Learn how to share love rather than always trying to get love.
Break the grip of the ego or the conditioned mind.
Awaken to your essential nature.
Learn to take responsibility for your own feelings and how you create them.
Release negative beliefs and connect to your Inner Guidance.
Discover how to use self-love, instead of food or other addictions, to fill emptiness.
One of Nancy's gifts is her ability to hold the space with such a laid-back, unhurried air.

It's such a permission slip to slow down!

Her Inner Bonding workshop isn't about 'doing' another workshop, it's about being in that workshop, about finally exhaling all the hurriedness you've brought with you and feeling your soul unfurl.  

Anya, Writer
Workshop Format:
Each day begins with a 15 minute guided meditation in order to center as a group and individually.  Nancy will guide you through the 16 page Inner Bonding Manual where you will learn in depth about your Core Child, Wounded Child, Resistance, and Spiritual Guidance. You will work in small groups as well as individually to practice the method.   She will demonstrate the Inner Bonding process with participants who want to experience one 2 one facilitation.
Sat. Oct. 22:  9:30am-5:00 pm
Sun. Oct. 23:  10:00 am -4:30 pm
Investment:  £ 241
This workshop is now full!  Please email Nancy to be added to the waiting list. 
Cancellation Policy:  Due to the long distance travel arrangements necessary for us to bring this workshop to London, it will not be possible to refund the fee for workshop cancellations. However your fee will be fully refundable if the event is cancelled.
If you have questions before you register please email nancy [at] nancyswisher.com
Nancy is a gentle, intuitive guide who skillfully took us through the process of understanding Inner Bonding, what it is and how it can help you, with time to practice and ask questions. 

I enjoyed the workshop largely because of Nancy's authentic and loving presence. She clearly has a deep understanding of not only Inner Bonding, but of consciousness and how it can help shift our experience. 

I would highly recommend the workshop to individuals and therapists alike. 

Sandra Swan, Career Coach for Mid Career Professionals 
About Nancy
Nancy Swisher, MA, MFA has been a Certified Inner Bonding facilitator since 2002.  This is her fifth London workshop.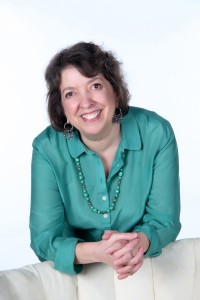 She's also a Transformational Coach and Spiritual Mentor for Emerging and Established Women Leaders.  She has been teaching and mentoring personal and spiritual growth for over 20 years. Her Inner Bonding workshops are fun, enlightening, and hold a safe space for deep healing and transformation.Visit her website at  www.nancyswisher.com
Nancy's Book! 
Nancy's memoir, The Life That Woke Me Up Was My Own, will be published in August 2016.  Signed copies will be available for workshop participants to purchase.  Nancy will also be giving a book reading and writing workshop in the London area on this trip. 

Individual Sessions with Nancy:
Nancy will offer individual in depth sessions for workshop participants on Monday and Tuesday following the workshop. 
Email Nancy directly at nancy [at] nancyswisher.com for more info.  Note:  These sessions book quickly so reserve ahead of time if you know you want to use this opportunity for one on one work. 
REVIEW OF NANCY'S LONDON WORKSHOP 2012
http://shinemagazine.co.uk/step-out-of-the-past-a-weekend-of-inner-bonding-with-nancy-swisher-sept-21-22/
I found the Inner Bonding process to be an incredibly efficient and effective map—a guide that aligns both the mental and emotional aspects of ourselves. It's a process when practiced that moves us towards a greater sense of inner alignment, personal freedom, and integrity with what we want to create.

I enjoyed how Nancy skillfully facilitated and held the group. And I appreciated her ability to make numerous key distinctions that supported the integration of the material. 

Victor Granville, Certified Professional Coach
I attended the Inner Bonding Workshop during a pivotal point in my life.  I had started to recognise that I was suppressing various parts of myself, which caused some ongoing anxiety and prevented me from making major and positive life decisions.  

This weekend helped turn that around! Nancy is a fantastic facilitator and created a space that was safe and deeply exploratory.  It allowed each of the group to thoroughly express themselves without judgment and share their experiences in a supportive environment.

 My inner child is now an accepted part of who I am and I understand myself on a whole other level!  And I have courageously leaped forward with much love for my life.   I highly recommend this weekend. 

Emma Baker, Certified Life Coach
Investment:  £ 241
This workshop is now full!  Please email Nancy to be added to the waiting list.