FIND YOUR VOICE GROUP PROGRAM
Find Your Voice and Stand Behind It
Group Program
Are you a woman who stays busy yet knows there's a deeper purpose to express?
Have you been silenced and know it's time to break that silence?  
I meet women every week who are filled with a burning desire to express part of themselves that have never been expressed. Young women, third-act women, and mid-life women—the common denominator is that they all want to live a life authentic to their Essence, to let go of who they have been and step into who they know they can be now.
Are you one of these women?
We are at a tipping point for bringing the heart and soul of the feminine to our planet.
Your individual voice is important, no matter how big or small you think it may be. Each voice is part of the fabric of humanity.
The freedom to express what is deepest within you requires overcoming the fear of visibility.
Join Us For:
A six-week online group experience to cultivate the voice of your feminine wisdom, heal the silences imposed upon you, and release the joy of the next evolution of your heart and soul.
What's Included?
Six teaching calls on the Core Content for Find Your Voice with Q & A
Private FB group
Handouts and worksheets for each call
Recordings of all calls
Week 1:  Slowing Down
You must have a time each day where you literally make slowing down your practice.  I call it Stillness or Contemplative Meditation.  Without this practice, you do not learn to slow down.  You don't realize the difference between the constant doing and thinking mode and that quiet place inside.
The goal, of course, is to bring the quiet place of Presence into your daily life, but unless you take time to feel and realize your Presence, you will never gain mastery at this.
In this call you will learn proven ways of slowing down.  Handouts for practices included.  
Then you can practice during out time together over the six weeks and ask our group for any support you need.   
Week 2:  Listen to Your Spirit
Once you slow down, you must listen. When you are in Stillness, listen to the small still voice within. You are not trying to listen; you are just open.
You let go of your own thoughts and let the thoughts of Spirit flow. Meditation is a key practice in order to achieve the power to move beyond the ego. Meditation opens you to the deeper Ground of Being within you. This aspect of Self has never been affected by any of your earthly challenges. This Ground of Being is a place where you are able to let go of needing anything to be different than what it is.
By feeling this deep place of Spirit within you, you gain the clarity to discern where your choices are coming from: ego or essence.
Week Three: Let Go of the False Self
The false self is your conditioned mind—those beliefs and rules you were told to follow in order to stay safe, succeed, and be loved. In the Inner Bonding method, we call this part the wounded child.
Many times, the false self takes the form of an authoritarian voice in your head. It tells you to get in line, it tells you 'you're not enough', it says 'stop being a flake' or 'your ideas are crazy.' It says 'work harder' and 'resting is for sissies'.
As you evolve and become more of your Essence in the moment, your false self will rear its head and try to take you down. Recognizing this phenomenon and learning to master the healing and integration of the false self is essential to awakening.
Week Four: Explore how your Essence was silenced and free that voice
Your inner child can help you with this. But you must show up for her. You must truly want to listen, nurture, and validate. The signs you pay attention to come through your feeling-state. You may, for instance, have a successful persona in your life; yet feel a lack of your own deeper value within. As you tune into this split, your inner younger self will be there to speak to you about how your persona doesn't allow her full self-expression.
Week Five: Tune in to your Heart's Desire
The desire of your heart is God/Spirit tapping on it. You are here to manifest your gifts. Your gifts come from your Spirit. You bring them into the phenomenal world by taking action on your inspired ideas. Don't waste time manifesting anything less than your Heart's Desire. Following your bliss is real. Most don't do it though. It takes great courage to go against the grain of society and your own conditioning.
What are you here for?
What is your imprisoned Splendor?
Week Six: Visibility
If a tree falls in the woods and there's no one there, does it make a sound? No! Unless you are visible, that is, unless you share your wisdom, your gifts, your heart, your love, in a very real sense it does not exist. Many people stop when it comes to being visible for many reasons—from perfectionism to actual danger of being visible.
Being visible is essential to self-realization. You don't have to do a Ted Talk to be visible. You can speak your truth to your friends and loved ones; you can publish a blog; you can speak in your community. Visibility starts with being visible to yourself and then sharing your heart and soul to your public, whatever that looks like.
We begin Wednesday April 4th and go through Wednesday May 9th.
Calls begin at 6 pm CT, 7 pm ET.
Note: If you live in the UK or other places where this will be a late call you can still get much value because we have the Facebook group and you will receive all recordings.
Ready to Find Your Voice?
$279 Investment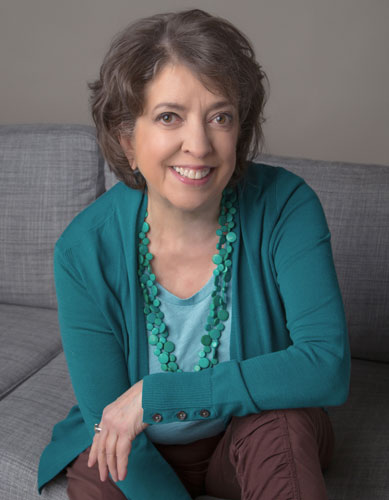 Hi!  I'm Nancy Swisher and my entire life has been devoted to this subject.  I understood the voice of my Essence when I was a young girl.  Some of you may know this story from my memoir, The Life That Woke Me Up Was My Own.  When I was five years old, the milkman at my father's store stopped to ask me a question as he stacked the cartons of milk.  I was playing on the sidewalk that morning, listening to the sounds of the creek across the road.  He looked down at me and said, "What do you what to be when you grow up?"  Without hesitation, I replied, "I already am who I want to be."  I spoke my Voice that morning—the voice of my Essence. The clear knowing I had then that who I am is consciousness, that who I am is a Being, got lost like it does for all of us: through conditioning, experiences, traumas and the choices made to 'make it' in the world.  
I never forgot the feeling, however.  I oriented my entire life around understanding the Voice that got lost and why and how to retrieve it again. My book traces the arc of this journey.  We'll be using passages from my book as we identify some common areas of the Heroine's Journey, how women are silenced, and how we reclaim the depths of our voice.
Finding your voice and standing behind it has been my life's work.  Since 1995 I've been guiding women in this exploration and have arrived at this point in time with great clarity about how to do this.
Ready to Find Your Voice?
$279 Investment